This simple but delicious recipe is sweetened naturally with DrBeekeeper honey and dates. A perfect way to end a long day of fasting, but equally great as a simple desert that can be enjoyed at any time!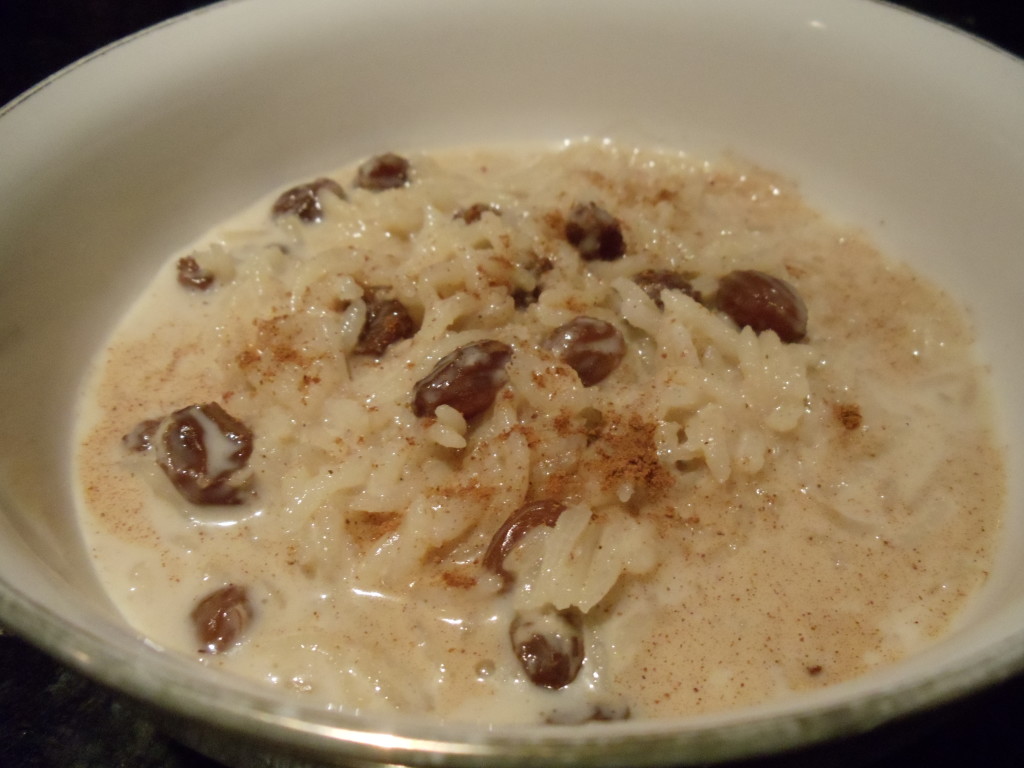 Prep Time: 10 minutes
Cook Time: 60 minutes
Serves 4 – 6
Ingredients
500ml water
130 g pudding rice
1/2 teaspoon salt
50 g finely cut pitted dates
1 teaspoon grated lemon rind (optional)
Cream (optional)
cinnamon (to taste)
nutmeg (to taste)
570ml/1 pint milk
55ml/2fl oz single cream
Seeds scraped from 1 vanilla pod or ½ tsp vanilla extract (optional)
4 eggs, yolks only
2 level tsp cornflour
5 tbsp honey
Method
Preheat Oven to: 160 degrees Celsius. Bring the water to the boil and add the rice and salt and cook until the rice tender. Drain the rice if necessary, and place it in a shallow oven-proof baking dish. Sprinkle with the dates.
In a clean saucepan heat the milk, cream and vanilla seeds to simmering point over a low heat. Beat the honey, cornflour and egg yolks together with a balloon whisk. Add the hot milk on to the beaten eggs and mix well with the balloon whisk. Stir in the lemon rind, cinnamon and nutmeg and pour over the rice and dates.
Bake the pudding for about 60 minutes, or until set.
Serve slightly warm or cool, with cream if desired.
We'd love to hear from you with your favourite honey themed recipes – please send them here!